We work with utmost effort to be a pioneer organization in the textile sector. Therefore, we manage all our activities in an integrated manner with Quality, Environmental, Occupational Health and Safety Management Systems under the roof of Sustainability.
Our Approach
The textile & fashion industries have a huge socio-economic and environmental impact.
With this in mind, we set our Mission for a Sustainable Future as below;
• Help our partners to develop sustainable supply chain,
• Maintain our pioneer position on fair working conditions and environmental standards,
• Ensure women labor is strengthened,
• Ensure raw materials used are produced by eco-friendly techniques,
• Adapt new waste management systems to reduce environmental impact of production, and always
• Cooperate and collaborate with our partners to achieve their goals on sustainability projects.
Social Compliance
The corporate culture we consider is the fundament of our social compliance policy.
We believe our employees are the most valuable assets of our company.
We believe everyone who wears cloths and produces them should both feel good.
Hence, we operate according to clear ethical and ecological codes and set consistently very high social compliance standards.
Strict adherence to international social standards in both of our production facilities are regularly checked and certified by BSCI audits and other independent third party and brand driven inspectors.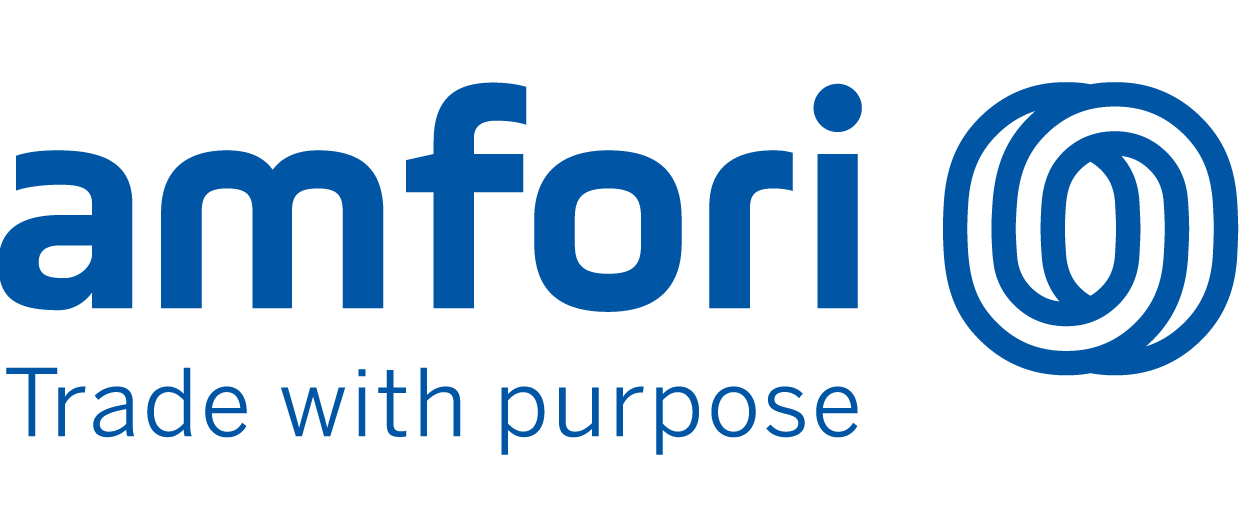 Womens Labor Empowerment
Full participation by women in economic life is essential to build strong economies, establish more stable and just societies and improve quality of life not only for themselves but also for their families and communities.
We believe in women's empowerment principles. Indeed, our women employment ratio in our group is 60%, and in our Samsun production facility 90%, a country record for a production firm.


Supply Chain Management
We do not limit the scope of our sense of social responsibility to our own field of activity but also evaluate social compliance activities for all of our suppliers and subcontractors that we work with, and aim to improve their levels.
This understanding has been approved by BSCI and confirmed by the performances that we have shown in customer audits.


Raw Materials
The environment and its preservation is the major worldwide concern of this century.
With global changes and human factors evidently altering the earth's sustainability, it's pertinent that we focus on finding ways to counteract these effects. This is why we act environmentally concerned when sourcing raw materials.
Our merino wool is totally Mulesing-Free. We use cotton with BCI certification.
We source organic cotton, recycled cotton, recycled polyamide and recycled cashmere.
Additionally, all our raw materials have REACH and RSL standards.
We are Woolmark certified. We received The Global Organic Textile Standard (GOTS), Recycled Claim Standard (RCS), Global Recycled Standard (GRS) and Organic Content Standard (OCS) certificates; our entire supply chain and production process are in compliance with ecological and social criteria with this independent certification.
We follow PETA disclaimers and warnings on animal fibres. We received Responsible Wool Standard (RWS) certificate to ensure monitoring and verifying RWS wool content throughout our supply chain.
We received Forest Stewardship Council (FSC®) certificate to ensure monitoring and verifying FSC's environmental standards throughout our supply chain.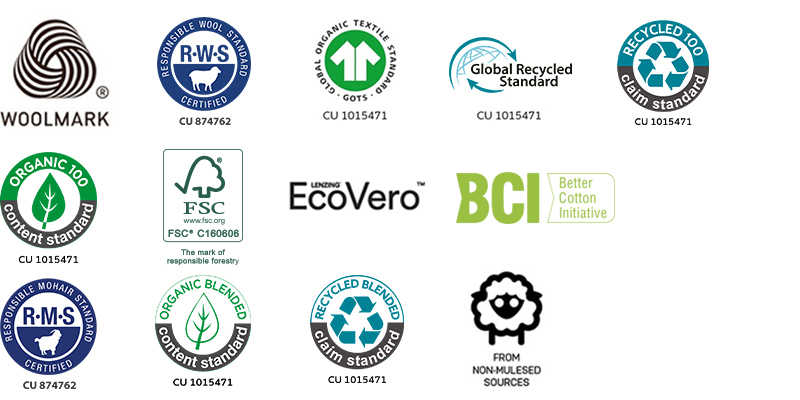 Energy and Environmental Sustainability
We work for a sustainable world and we prioritize environmentally friendly systems in our production processes. We aim to reduce pollution by reducing the consumption of global resources. Some of the examples we exercise are:
• We replaced traditional lighting with LED lights and installed light control sensors. This resulted with over 80% savings in lightning energy consumption.
• We have replaced our knitting machines with new technology machines that consume less energy.
• Steam generator was replaced with a new technology version that use less water and natural gas.
• We have placed classified waste bins in all departments. Thus, the wastes were separated at their source and all wastes were 100% recycled. In 2019, 7.5 tons of waste was recycled (3.7 ton paper, 1.2 ton plastic and 2 ton textile waste etc.)
• We have transformed our hazardous waste with licensed recycling companies.
With our ZDHC platform membership; we verify and publish that our waste water process works with the principle of zero hazardous waste to nature.
We are a member of HIGG Index and we set strategies to achieve better environmental performance. Our performance values are increasing year by year.
Chemical Standards
National and international legislation and customer requirements are considered in chemicals and chemical processes. This is managed by our Chemical Management Committee
from the procurement stage to the testing stages. (Reach, PPE, RSL, MRSL)
All employees in the chemical process are trained with up to date materials.
The aim is to use zero hazardous chemicals under "Road to Zero" principle.
Global Security Verification (GSV)
As part of implementing and adhering to international supply-chain security standards, we evaluate and manage supply chains to identify, reduce and eliminate potential security risks.
We care to reduce the risks associated with cross-border transport of products in the global trading.